Registry | Newborn
$

100.00
On sale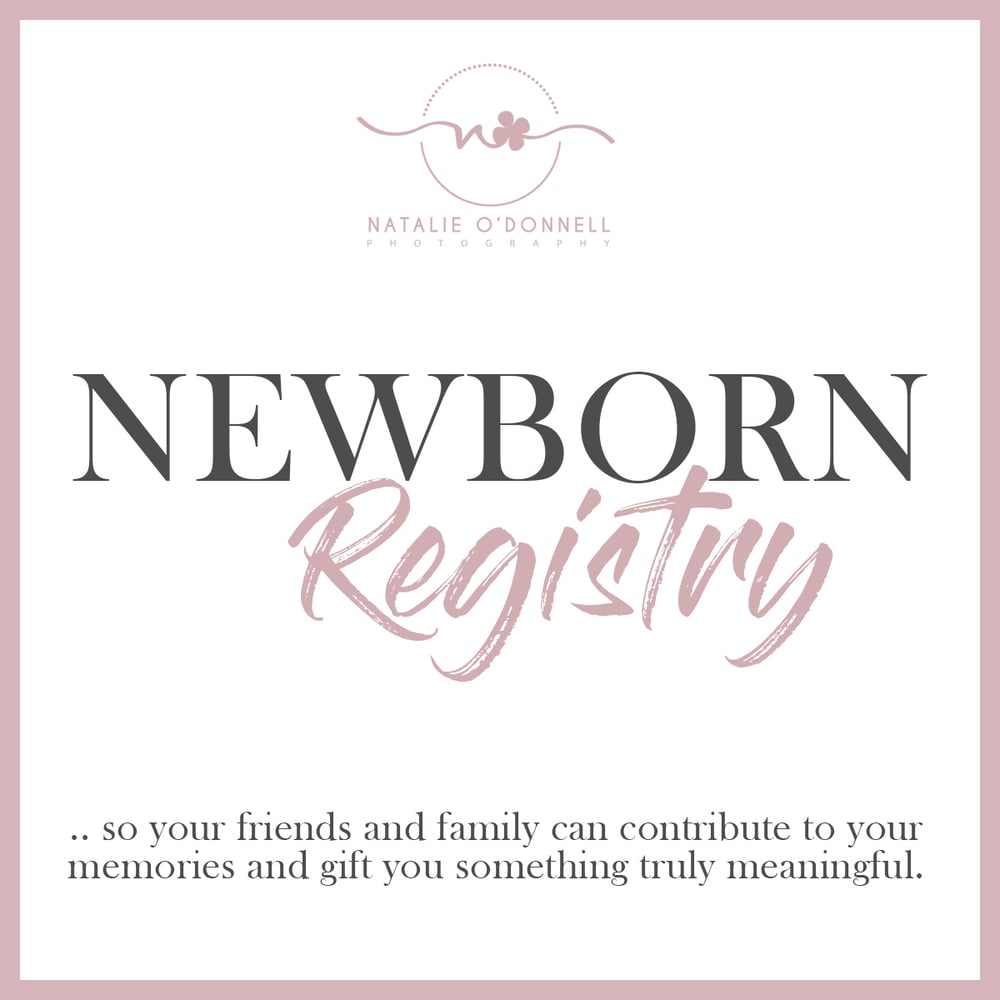 A complimentary baby gift registry for all expecting parents. The registry service was created so friends and family can help contribute to your memories and gift you something truly meaningful. We continue to work with the expecting parents during this special time and will apply all of the credits that their friends and family members gift them towards their desired package and heirloom products that they will cherish forever
Once your newborn session is booked and your session fee is paid, you will be emailed a "We're registered at" card so you can print them and place them in your baby shower invitations. You may also share the gift registry page link through email or Facebook if you would like.
Your remaining balance (if any) is due before products can be delivered. Any remaining credit balances can be used towards purchasing additional products if you choose, or can be applied towards your next session. Gift certificates are not redeemable for cash.
How much should I gift?
You can purchase a credit for any dollar amount, we leave it completely up to you.
What can they buy with their credit?
Your couple can put your gift towards any of our packages, prints, digital collections, wood photo blocks, canvas, and heirloom albums. Feel free to contact the Natalie at the studio on 0407 820 753 or email us at [email protected] to request a pricing menu for table top, wall displays and print products.
How will you notify the expecting parents of my gift?
Once we receive the details of your order, we can mail you or you can pick up a gift certificate to give or we will send a customised card or email to notify them.
Please do not hesitate to contact us with any other questions!
** NOT REDEEMABLE FOR CASH**